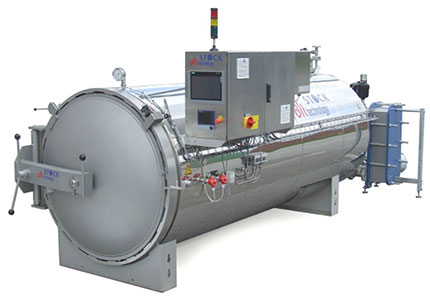 Basic Autoclave BAX
Shower type autoclave of highest Efficiency

High flow rate - homogeneous product quality
Efficient use of energy and water
Compact design - quality made in Germany
Most economic solution for many products and packagings
---

Focus on the essentials
For the Basic series of autoclaves, the shower process has been technically and economically optimized in cooperation with partners, suppliers and customers. It is suitable for most products and packagings which can be sterilized in static mode.

The circulating capacity of 100 m³/h with 4 cages ensures a fast, even temperature transfer for a high, homogeneous product quality. With laterally closed cages the water coverage can be optimized.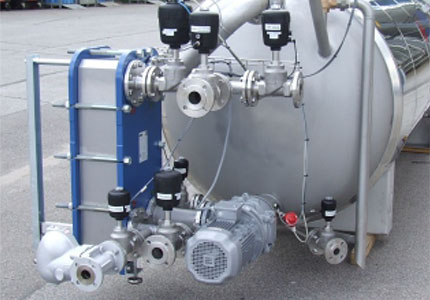 The water reservoir of only 460 liters with 4 cages, which can be reused, reduces consumption.
The system separation by the heat exchanger ensures the cooling with sterile process water and allows the condensate to be recycled.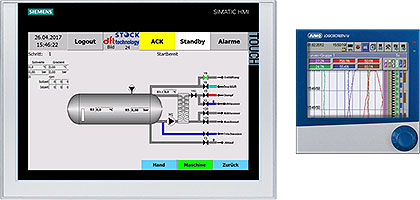 The Siemens touch panel with 12 inch allows an intuitive control thanks to the clear menu structure. In addition to German and English, each language is optional.
The process documentation in the Jumo Logoscreen nt including redundant temperature measurement and unchangeable data format fulfills the requirements of IFS and FDA 21CFR Part 11.
All components are "made in Germany" in known high quality. The simplified design reduces installation and service effort, downtime and maintenance costs.
Options such as pump pressure measurement, remote assistance, chain conveyor and hydraulic door are available.
---