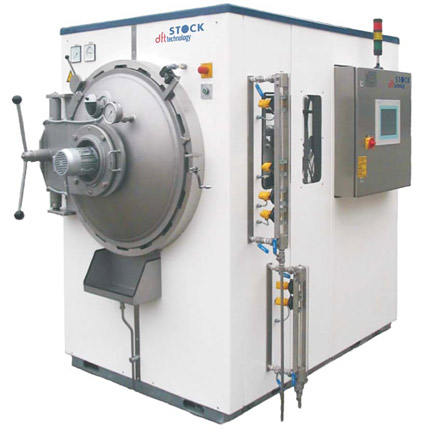 Retort Series
for Research and Development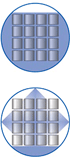 Qualified equipment for scientific and industrial studies
Process optimizing and test production
For packed food, pharmaceutical and industrial products
Full/semi-immersion, steam-compressed-air, saturated steam, water overspray
Static and rotation process
---

Test retort concept
The retort series Pilot Rotor is the most qualified equipment suitable for all kinds of scientific studies on the subject of thermal processing and practical industrial research. For production tests of all kinds, especially for the development and testing of new products. Particularly suitable for assessing new packaging materials and new types of food containers as well as testing their behaviour during heat treatment, in order to design optimal processing guidelines for future products. Moreever, it is possible to establish basic facts and decisive data for new recipes in order to obtain market conforming and high quality products.
Indispensable for scientific institutes, food technology schools and development laboratories in the food industries. Ideal for processing small production quantities predetermined for market tests.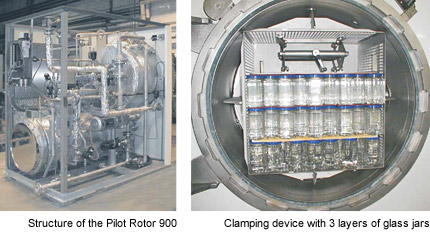 According to the technical execution the Pilot Rotor is able to perform all known heat sterilization methods. All containers or other packages can be processed in the static or rotary mode, axial or "end-over-end". Rotation is clockwise or with alternating sense, continual or in intervalls.
---
Measuring equipment
With ELLAB products dft technology is offering efficient equipment for data acquisition and editing. This is including wireless multi-channel data loggers with and without radio transmission for real time process information such as temperature, pressure, and rotation. A huge range of interchangeable different sensors with 1,2 or 4 channels for different applications is available.
---
Dimensions and Connections
ST Saturated steam DN25 PN10 500 kg/h connected load
| | | | |
| --- | --- | --- | --- |
| CAV | Compressed air valves | G½" | 2 m³/h |
| CAP | System pressure | G½" | 2 m³/h |
| WC | Fresh water | DN40 PN10 | 4 m³/h |
| WD | Drain | DN40 PN10 | ~5 m³/h |
| | | | |
| EL | Electric energy | 3x400 V 50 Hz | ~6,5 kW |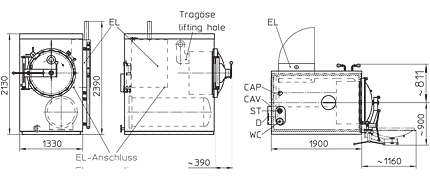 Capacities
| | |
| --- | --- |
| Volume storage vessel | 450 l |
| Volume process vessel | 390 l |
| Width x depth x height | 606 x 465 x 475 |
| Capacity , gross | |
| 1/1-Dosen | 84 |
| 1/2-cans | 212 |
| with clamping device 110 mm | H 190-375 |
| 1/1-cans | 84 |
| 1/2-cans | 159 |
| with clamping device 200 mm | H 100-265 |
| 1/1-cans | 56 |
| 1/2-cans | 106 |
| Dimensions 1/1 Can | Ø 101mm, td, 850ml |
| Dimensions 1/2 Can | Ø 75 mm, td, 425ml |
---